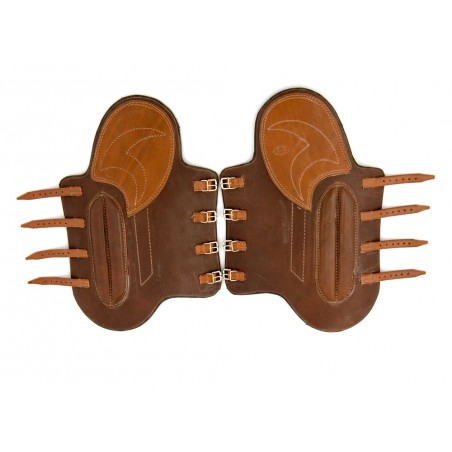  
Hind Horse Boots with straps
It is possible to have this model in Black or white.
Hind Horse Boots with straps
We manufacture Hind Horse boots with leather straps. These Horse Boots have biothane straps and are lightweight Neoprene on the inside. The fact that they are adjustable, can appeal more to the trainers of national hunt horses.
They have leather reinforcements, like velcro horse boots.

If we don't have the product, we will contact you. Thanks