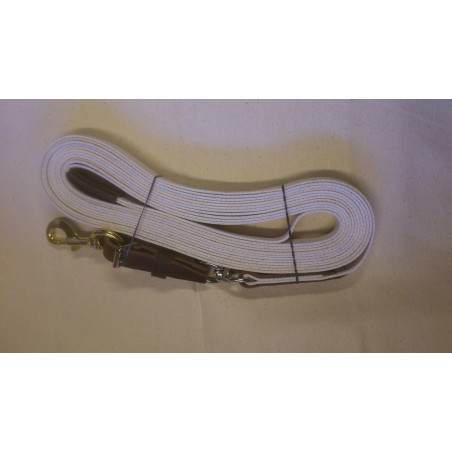  
Web lead 9m
We offer the 9m fabric lead with a leather coupling and a leather reinforcement.
This lead is useful for turning the horse, and making it work.
These lead can be used for deburring and pre-training by trainers, or breeders.
It consists of a solid white web and a chromed leather coupling.
If this product is not in stock, we will contact you.